Hello!
I wanted to introduce myself and my book series.
"Mussolini's War" series
of publications is aimed to deal in a matter-of-fact way with the unfair, racist myth of the Italian being a cowardly soldier by birth. It will discuss in a substantive way the campaigns fought by the Italian forces on the ground, at sea and in the air during the reign of Benito Mussolini, the dictator. Reader-friendly language style, descriptions of previously neglected or unknown operations and actions, a lot of space devoted to the most important heroes of the events in question – the rank-and-file - all this makes these books dedicated to readers of all levels of historical knowledge and a guarantee of pleasant time spent reading. The painfully honest account of the weaknesses of the Italian military, in which however, we do not forget about the numerous examples of unprecedented heroism and endurance of the Italians, is based on references on the topic published worldwide, thanks to which we avoid mythologisation, which can often be noticed in other works. It is the first time that the subject is presented comprehensively in the English language.
Marek Sobski
, a graduate of the University of Zielona Góra, is a historian. Author of several books (including some published in English like "Lictorian Fasces Over England. Regia Aeronautica In Action Against Britain 1940–1941" and the two-volume "Crickets Against Rats. Regia Aeronautica In The Spanish Civil War"), as well as articles in specialist magazines. Since late 2011, he has been a promoter of interest in the history of the Italian military in the first half of the 20th century, and his expertise has been made available to readers of the "Mussolini's War" blog and on social media.
Volume I is
"East Africa 1940-1941 (land campaign): The Italian Army Defends The Empire In The Horn Of Africa"
Link to Amazon:
https://www.amazon.com/dp/B08PC7FYMV
Color version of maps for download:
https://files.fm/u/khbvrgwam
Volume II is
"Mussolini's Eastern Crusade: The Italian Expeditionary Corps In Operation Barbarossa"
Link to Amazon:
https://www.amazon.com/dp/B09GPYLYXC
Color version of maps for download:
https://files.fm/u/aceva9jf8
Covers: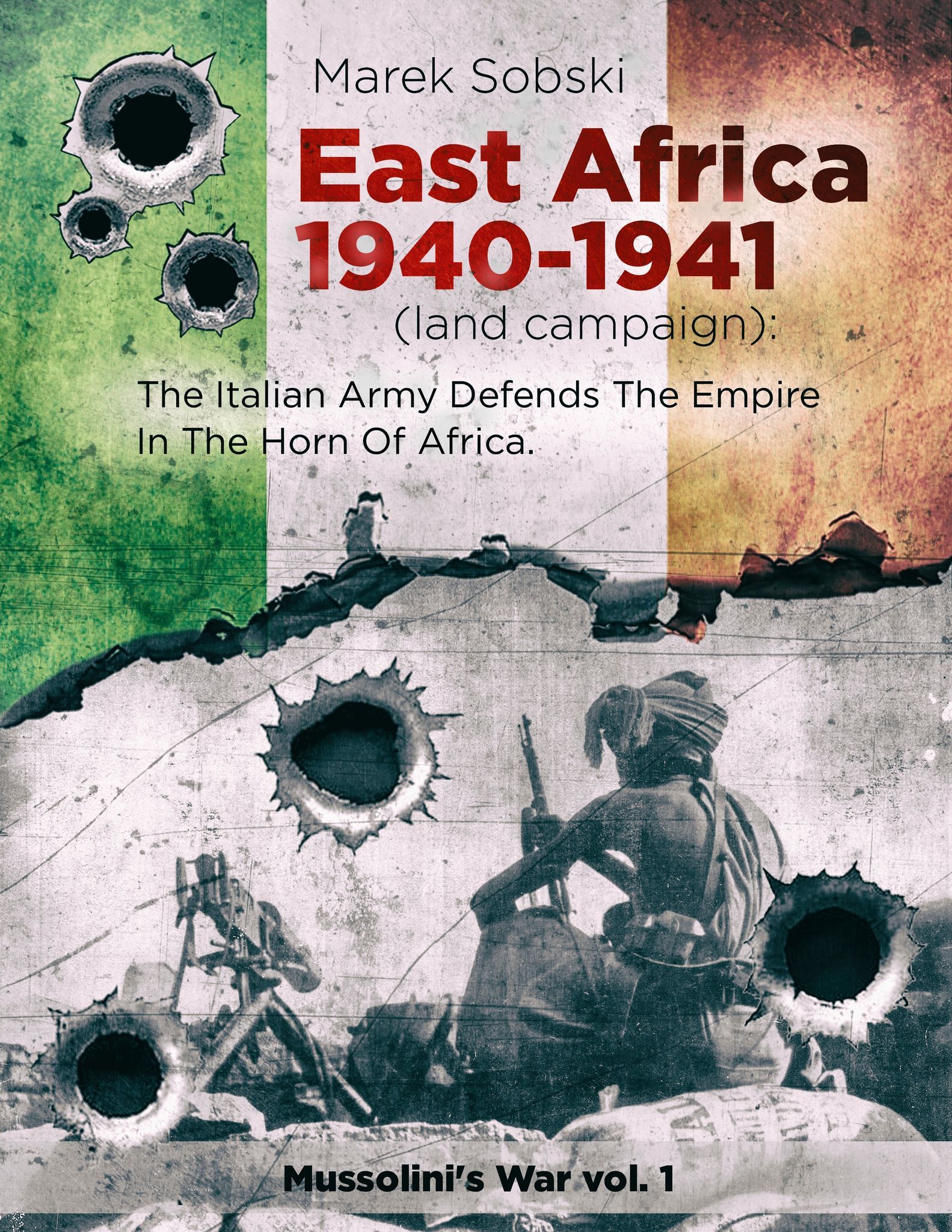 Next goal: France 1940 (land campaign)
Regards,
Marek Sobski